PMW was founded by Paul Willson to develop and deploy the Advanced Cryogenic Carbon Capture (A3C) process. The company is privately owned and is working with industrial, marine, commercial and academic partners to bring the A3C process to market.
We have successfully completed several studies for our technology read more and are confident that we can solve the problem of applying carbon capture technology to maritime and congested industrial environments.
We welcome interest from potential partners and can be contacted here.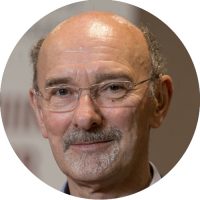 Paul Willson Managing Director and founder
Paul has had an extensive career in the development and application of new technology, taking a series of senior roles in major consultancy companies.
Paul has wide experience of energy efficiency and decarbonisation projects, including responsibility for studies of industrial decarbonisation for BEIS and contributing to earlier UK government carbon capture projects.
Prior to forming PMW Technology Paul was Head of Innovation at consultants WSP where he was responsible for the technical and commercial development of process innovations in the power sector. These generated multi-million pound licence fees from their value to large independent power projects.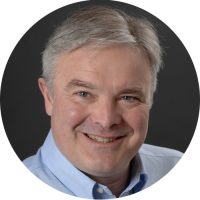 Sean McLaughlin Commercial Director
Sean has had a long and varied career which has included over 25 years leading Corporate Finance transactions ranging from fundraising to disposals. Unlike most advisors he has also sat in the MD's chair in a start-up business and has held several non-Executive roles.
Sean has worked across the whole business lifecycle in a wide range of sectors he has spent much of the last 15 years working with businesses responding to the climate challenge by either decarbonising existing operations or replacing fossil fuelled activity with low carbon alternatives. Latterly he has focussed much of his activity on the challenges involved in decarbonising shipping. It was in this role that he met Paul Willson.
As his background suggests, Sean is financially literate, but his key focus is the development and implementation of commercial strategies. The A3C carbon capture process presents a rare opportunity to combine a powerful business opportunity with a passionate belief in the need to improve the way in which our business and personal lives interact with our planet.